Working at Hologic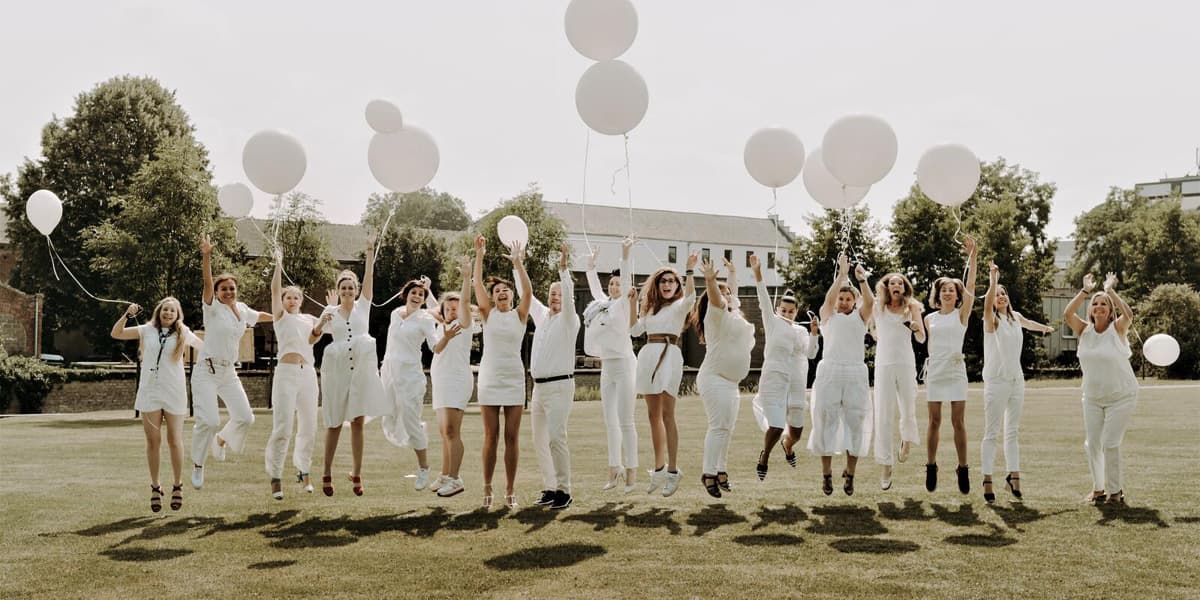 Passion Unleashed
Our Culture
Hologic is large enough to invest in people and new technology, yet small enough to ensure that every single individual in our business can drive real change for good. Everyone here is united by our Passion, Purpose and Promise. We are driven, we are focused, and we care. We all believe in what we do because we know that what we do matters. In fact, as a top decile engagement company we know that our employees truly feel a connection to our mission, "enabling healthier lives, everywhere, every day". And that is really special to us.
Ambition is encouraged. We want you to be the best you can be and will support you to drive your own development and carve your own path. We believe in rewarding talent. So, if you perform well, are truly engaged and keen to make an impact, there will be no shortage of opportunities for you to achieve success.
To us, it is important to stay connected with each other and our customers to make sure we are bringing the best solutions to patients every day. Each of our three divisions; Surgical, Breast & Skeletal Health, and Diagnostics work independently of one another but come together to deliver against our collective vision. So, whatever area you work in, you can be sure that we are all pulling together towards a shared global goal.
Perks Unleashed
Rewards and Benefits
We want to enhance the quality of every life we touch. Yours included. So, we will offer you a wide range of benefits, rewards and opportunities to grow your career, as you balance innovative work with all the important stuff you care about at home. Your personal benefits may vary based on the country you work in.
Healthcare
When you feel good, you are at your best every day. Our comprehensive healthcare benefits generally include medical outpatient coverage and dental plan options. Plus, lifestyle advice and supplemental medical cover for your immediate family to help you and your family receive the care you deserve when you need it most.
Pension
Relax into your retirement with a personal pension plan. Contribution and company matching levels vary based on location, whether statutory or supplementary, but you can be sure that they are competitive for each location.
Wellbeing
From our free and confidential Employee Assistance Programme to advice and support around self-care or time away from work, we have all the tools and resources you need to help manage the demands of life and family - to achieve the healthiest and happiest life you can.
Insurance
We understand the importance of safeguarding your income now and in the future. That is why we offer a variety of Insurances including, Critical illness, Term Life, Short- and long-term disability or accidental death cover, alongside a very competitive life Insurance. We also offer Maternity and Unemployment Insurances and for our Chinese employees we offer a Housing fund in which we contribute 12%.
Fuel
We need to fuel our vehicles as well as our bodies, that is why we offer our Chinese employees meal and transportation allowances to keep us moving.
We nee to fule
Monika Gulati
Head of Clinical Laboratory Operations
San Diego, California, United States
"I am proud to contribute to Hologic's greater purpose of enabling healthier lives and humbled to be living the values we stand for. Above all, I'm genuinely impressed by the passion, commitment and sense of urgency at every level in the organization."
Ursula Joseph
Field Product Specialist - National Accounts
Southeast Region, United States
"What's the most rewarding part of my job? Just being part of a company that is philanthropic-focused and cares about women's health and diversity GLOBALLY."
John Juliano
Manufacturing Technician II
Manchester, United Kingdom
"As part of Hologic, I get to contribute to enhancing and improving the lives of women facing conditions that affect their health, comfort and well-being. The priceless kindness and teamwork of everyone at Hologic, and the hard work of all to achieve our goals is something that I am proud of."
Geraldine Levezier
Key Account Manager
France
"Joining Hologic was a challenge for me because I was leaving a great company and I wanted a change, find a new dynamic, meet new people and always learn. After three years, I am very happy. I have found a great team, a sense of helping women's health and I work with engagement. In short, I completely recognize myself in the Hologic culture: purpose, passion, promise."
Find the right opportunity for you
Search for a vacancy today