How We Hire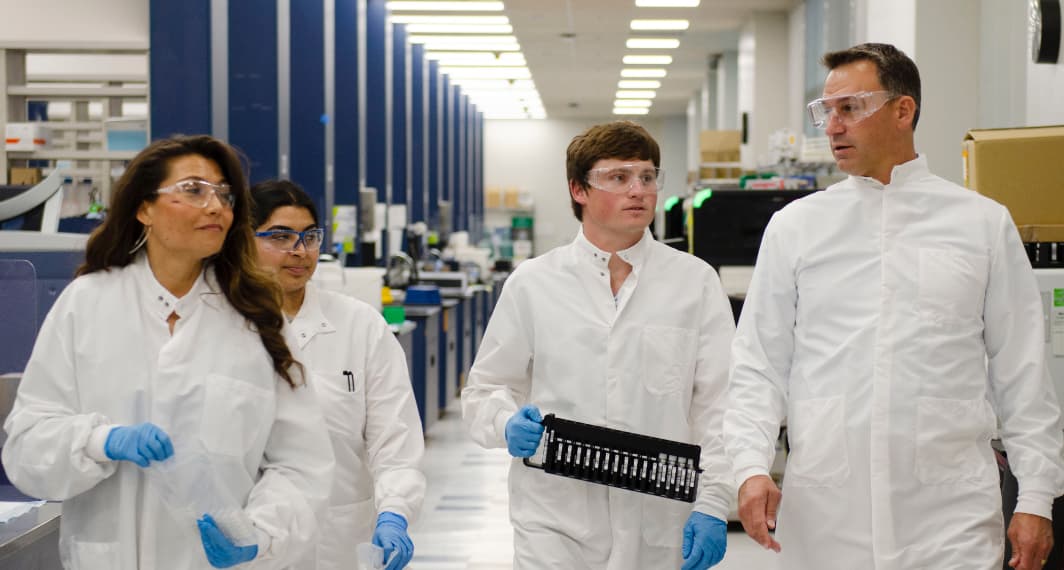 Potential Unleashed
The Passion of our teams fuels our mission. Together we can realize our Purpose and deliver on our Promise by seeking out and unlocking the untapped Potential within us. Knowing that our success relies on the talents we hire, means that we also recognize that to attract the best talent we need to provide the best experience. Which is why we made it our mission to be transparent about how we hire and to simplify how talent interacts with us, starting right at the application process.
Here is an idea of what you can expect:
We have created several ways that you can search for your ideal position - be it keyword search, location or even job family there is an option to suit your preference.
Once you have found an interesting role, applying could not be simpler. All you need to do is add your name and email address and then upload your resume. You can do this by adding a saved resume or with your LinkedIn or Indeed profiles if you have them.
Our system will then take all the information from your resume and create your profile.
The last thing you will need to do is to check your email and confirm your identity. That is it!
Now you have a candidate profile with us and your very own portal from which you can see where your application is up to.
Should you want to apply for further positions, you do not need to re-register just add in the email address you originally applied with and you are all set.
Once we have received your application, we will start our selection process, this will involve:
1. Telephone Screen
If your talents, or application matches with what we are looking for, a member from our Hiring team will get in touch to chat with you. This could be your Talent Acquisition Partner or the Hiring Manager. These calls give us the opportunity to understand what strengths and experiences you have and how they would match to the role. We will also help you understand more about us, the role and answer any questions you may have.
2. Interviews
(may require multiple rounds)
Based on the outcome of our initial phone conversation, the next step is to have more of a formal conversation. This may be in person or face to face depending on the type of role and location. During these conversations we aim to create a mutual opportunity to understand more about each other. You will learn more about why Hologic is a great place to work, and we get a chance to see if your drive, ambition, ability, and experiences are the right fit for the role and team.
3. Reference Check
As we progress through the selection process with you, we will ask for references and other supporting documents, such as education certificate or proof of qualifications.
4. Decision and Offer
Once we have completed our selection process a member of the Hiring Team will now let you know if you have been selected to join Hologic, or not. If this time it is a no, please do not be too disappointed. You might be the right fit for a future opening, so please sign up for job alerts and keep in touch. Either way you can be sure that you will be given solid constructive feedback for you to build on next time.
Monika Gulati
Head of Clinical Laboratory Operations
San Diego, California, United States
"I am proud to contribute to Hologic's greater purpose of enabling healthier lives and humbled to be living the values we stand for. Above all, I'm genuinely impressed by the passion, commitment and sense of urgency at every level in the organization."
Ursula Joseph
Field Product Specialist - National Accounts
Southeast Region, United States
"What's the most rewarding part of my job? Just being part of a company that is philanthropic-focused and cares about women's health and diversity GLOBALLY."
John Juliano
Manufacturing Technician II
Manchester, United Kingdom
"As part of Hologic, I get to contribute to enhancing and improving the lives of women facing conditions that affect their health, comfort and well-being. The priceless kindness and teamwork of everyone at Hologic, and the hard work of all to achieve our goals is something that I am proud of."
Geraldine Levezier
Key Account Manager
France
"Joining Hologic was a challenge for me because I was leaving a great company and I wanted a change, find a new dynamic, meet new people and always learn. After three years, I am very happy. I have found a great team, a sense of helping women's health and I work with engagement. In short, I completely recognize myself in the Hologic culture: purpose, passion, promise."
Find the right opportunity for you
Search for a vacancy today